Sometimes imperfect is just perfect.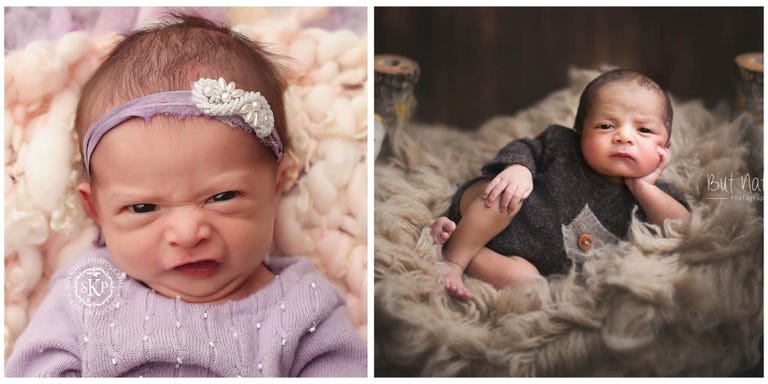 Capturing a "picture-perfect moment" on camera isn't as easy as it sounds —especially when it comes to newborns. Behind every posed photo of a new baby is a surplus of outtakes featuring everything from crying fits to siblings making faces at each other. These imperfect moments, which we rounded up from Inspired By Colour's Instagram, show the true realities of welcoming a baby home.
1
The baby who spit up right when the photo was taken.
2
A little tot too young and innocent to know what he's doing wrong.
3
"I'll show you what I think of your fancy camera equipment."
4
The beginning of a beautiful sister, um, rivalry.
5
Bored and unimpressed with your picture taking skills.
6
A baby who is even cuter with her tongue out.
7
"What are you looking at? I'm just trying to scratch an itch.."
8
A big sister who isn't afraid to show her true feelings about this new arrival.
9
"This is what 'smile' means, right?"
10
Two mischievous little cake smashers.
11
The most darling confused expression we ever did see.
12
A little girl who couldn't quite figure out what this prop was actually for.
13
What having three kids is really like…
14
"Get me out of here. Please get me out of here. Am I out yet?"
15
A tiny baby giving major side-eye.